RACER PRICING AVAILABLE
STARCROSS® 5 MEDIUM
---
DESCRIPTION
MICHELIN StarCross 5 Medium and Soft versions are more versatile and effective in a wider range of terrains and conditions compared to the previous range.
Spend less money and time changing tires and enjoy more performance on the track and trails.
Stronger, higher density casing materials reduce weight up to 15% for the Sand tire and an average of 10% for all tires*
Reduced unsprung mass on both front and rear tires reduces the rotational inertia for improved acceleration, braking, and steering control.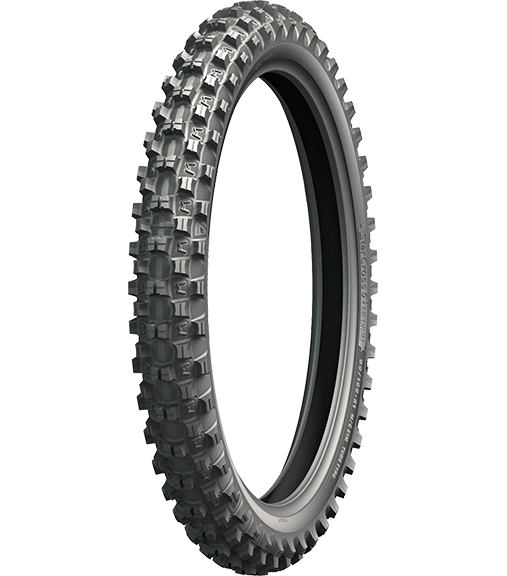 ---
BENEFITS
Enhanced tread designs with more aggressive sculptures and variable height tread blocks that maintain traction straight up and at varying lean angles. MICHELIN StarCross 5 front tires are designed to enhance braking performance and cornering traction while maintaining an optimized contact patch.
---